COPY CATS
Dear Mouse,
While The Sassy is fuming mad over the news on the proliferation of copy cats of her Radical chef column, the Ca t is amused by the breaktthrough in cloning cats.
Read the story.
WASHINGTON (Reuters) - Two cloned kittens have been born using a new cloning method that may be safer and more efficient than traditional methods, according to a U.S. company.
Genetic Savings & Clone promises to clone anyone's pet -- for $50,000 (27,500 pounds) or so -- and started with chief executive officer Lou Hawthorne's own pet cat.
The two kittens, Tabouli and Baba Ganoush, were born to separate surrogate mothers in June, the company said.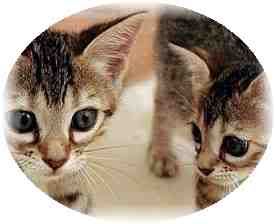 "These two remarkable kittens should finally put to rest the issue of resemblance between ..
clone.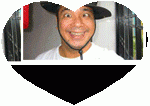 and his genetic donor.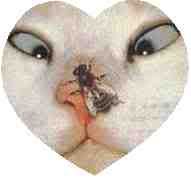 The Ca t