Bakya ko,bakya ninyo
Dear Mouse,
These are among the items sent to me by my brader--miniature wooden shoes from Europe. They came in three sizes--Small, smaller and smallest.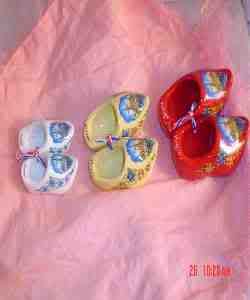 Given proper nurture and care, they may grow to a size like this.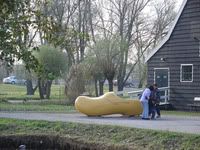 Come to think of it, it is an ideal car for the flood-proned streets of Manila. Lulutang pag baha.Genius!!!
Don't have the wrong idea that this is Paris under water.
The boatfigurine is a tiny replica of boats (Remember Milan?)that ply the Canals of Venice, Italy while the toweris the Statue of Liberty to Paris; landmarks miniaturized for tourists'souvenirs.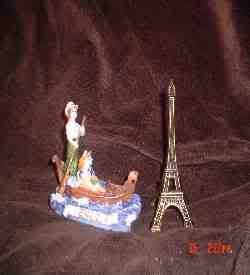 The love boat can be used in Navotas and Malabon where flood is on a year round experience.
And this is the picture of my favorite bubble plastic sheet packing material that went with the package to wrap the breakable items. I love this stuff. I usually save this stuff even I was still in the Phils. When it rained, I used it as an instant raincoat substitute. As I cooled down my temper while waiting for the flood to subside, I burst the bubbles one at a time.Sarap paputukin habang iniisip ko ang mga officials na dapat sinuspendi na ang klase para hindi kami stranded sa school.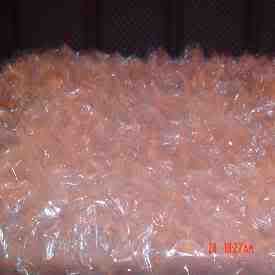 The Ca t