You've just been quotedcoated!!!!!


Soloflite wrote:
Paradox of the Writer's Blog

When possessed with the sudden urge to make your literary masterpiece, your writing skills will desert you... but not enough NOT to have a blog entry.

Corollary: When you want to have a great blog entry, all you can come up with is a one-liner, a song excerpt, a stupid "I am a...." quiz or one of your previous works which no-one ever read.
The Ca t sez: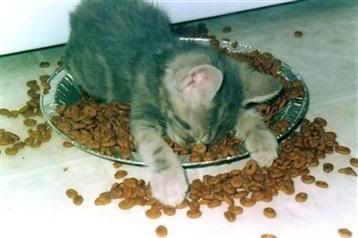 So true. Unblog me. I got a mental diarhhea.