The Cat's CAT goes to …
Dear Mouse,
You are a darling of the media if you are controversial. You make news. You sell news for them. The Cat decided to award a personality that she thinks is controversial.
C-stands for controversial
A-Award
T-rophy
The Cat's CAT goes to …
Presenting the two contenders:
Ex-President Fidel Ramos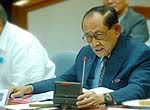 FVR:Bilisan ninyo ang tanong, gusto kong pumunta sa comfort room.Ayos na ba ang buhok ko ?
1. For fixing his hair to look pogi during the Senate Hearing
2. For having an "impromptu" press conference after the hearing
Senator Miriam Defensor Santiago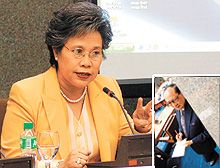 Miriam:Bilisan mo ang sagot at may naghihintay na mga reporters sa akin.
1. When she walked out from the hearing
2. When she had a press conference after the walk-out. Talking about timing.
And the winner is
Imelda Romulaldez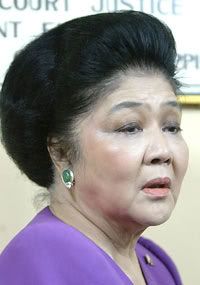 May tatalo pa ba naman sa akin?
1. When she told the media that despite the 400 cases charged to the family, there was not one conviction.
2. When she told the media that Marcos' medals made him a hero and therefore he deserved to be buried in the Libingan ng mga Bayani.
The Cat sez: Bakit yata wala silang reaction tungkol kay Analiza Josefa Marcos ?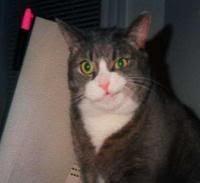 The Ca t