Washing machine
Dear mouse,
Ancient peoples washed their clothes in rivers or streams where they used sands as abrasives to remove the dirt and the water for rinsing.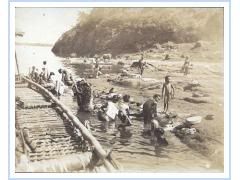 picbypolo
Did the wives nag the husbands to help them in these chores or did the men think that women spent a lot of time washing clothes that they invented the washing machine.
The earliest washing "machine" was the scrub board invented in 1797. James King, an American patented the first washing machine that resembled the modern machine only it was handpowered.
In 1858, Hamilton Smith patented the rotary washing machine.
In 1874, William Blackstone of Indiana built a birthday present for his wife. It was a machine which removed and washed away dirt from clothes. The first washing machines designed for use in the home.
The first electric-powered washing machine was introduced in 1908, by the Hurley Machine Company of Chicago, Illinois. Alva J. Fisher was the inventor.
The Ca t sez:
What about the dryer?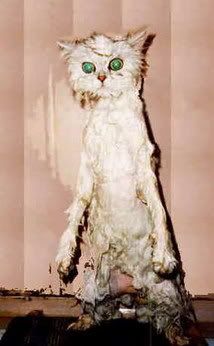 The Ca t