The Grudge-Laban ka?
Dear Mouse,
There was a shouting match between Rene Saguisag and Associate Justice Sandoval during the plunder trial of ousted President Joseph Estrada.
It turned out that there was already a grudge between the two lawyers dating back to their college days.
They were fierce opponents in parliamentary debates for their schools. Saguisag placed sixth in the 1963 bar exams, but Sandoval was the class valedictorian.
The Ca t sez:
Bakit sigawan? Ano sila goirls ?
Ganito dapat.
Laban ka ?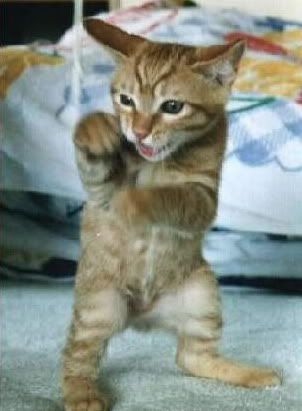 The Ca t