My hero?
Dear Mouse,
Ano ?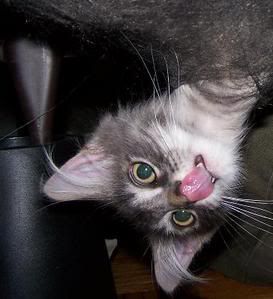 Welcome 'fit for a hero' awaits Estrada
By Cheryl M. Arcibal, Reporter
Supporters of deposed President Joseph Estrada are planning a "grand homecoming" for him on Saturday, when he is expected to arrive after a successful knee operation in Hong Kong.
In a statement Thursday, the Puwersa ng Masang Pilipino, Estrada's political party, said his friends and supporters are preparing a homecoming "fit for a conquering hero."
Buhay na naman ang mga dugo ng hakot crowd.
Kaya tayo pinagtatawanan ng ibang bansa dahil sa mga taong ito.
The Ca t