Padala nga...
Dear Mouse,
Puwedeng magpadala ?
This is a request that Filipinos get from kababayans, kapamilya and opismeyts the moment they hear that you are going home to RP.
Frat has to turn down the requests even for a small envelope.
A sample and more here.
Padala One:
"Mel, isang LETTER envelope lang. kailangang kailangan ng aking mother this envelope." Dating si envelope. Yes, it was a small letter envelope, but the envelope is taped to a shoe box, which weight at least five pounds, because there are at least four big bottles of Calcium supplementary tablets inside.
NO.... SORRY, I CANNOT TAKE THAT!!!!
Kayo may padala? May balikbayan box ako.Huwag lang barbell at bricks.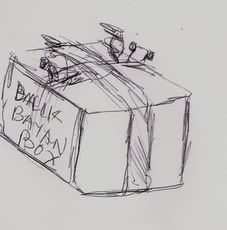 The Ca t