Ingat ang mga Pulitikong mahilig
Dear Mouse,
I have never liked the camphone. Methinks, it can invade the privacy of an individual. A few months back, the picture of midget TV personality, Mahal taking a shower in the bathroom was circulated in the cameraphones.
No one was charged for the mischief.
Ingat ang mga pulitikong mahilig sa mga clandestine affairs. Baka ang mga makatagpo nila ay hindi na kasing tanga nina Keanna na hanggang salita lang ang pagbunyag nila sa kanilang mga sex partners. Baka ang iba ay magkaroon ng ganitong ideya.
The recent incident of explicit sexual pictures of a student in a top school in the Capital, which is being forwarded on cellphones, has sent a ripple of shock throughout the city.

A female student of the school can be seen indulging in a sexual act on an MMS or mobile video clip.

The person, who has circulated the picture, also happens to be a student of the same school.

The worst part is that the picture is not confined to the school anymore but has found its way to cell phones of many children even outside.The clip traveled around India and overseas via the Internet and the VCDs.
Latest update in this scandal was the arrest of CEO ebay-owned Bazeera.com for the attempted sale of the video clip in the auction portal.
Hey stop taking my pictures. Hindi ako si Mahal.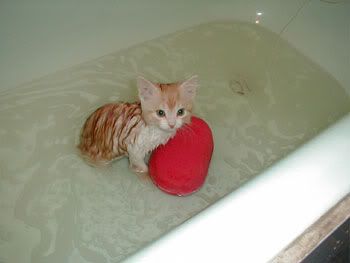 The Ca t