So young but not in Santa's list
Dear mouse,
He's making a list and checking it twice,gonna find out whose naughty or nice...
I am sure these young people did not make it in Santa's list.
In India, a young student was arrested for circulating a sexual act with a partner as MMS.
Here is the excerpt of the news.
MMS scandal: Delhi police arrest student
Sunday, December 19, 2004 (New Delhi):
The police have arrested a Delhi Public School student involved in the MMS case.

Since the boy is a juvenile he cannot be put in jail. He is now being held in the Economic Offences Wing in New Delhi.<
These graders did not wish for toy guns from Santa. They had the real thing.
2nd-Graders Tote Guns to School
Saturday, December 18, 2004 MOUNT AIRY, N.C.
Two North Carolina second-graders are facing charges after one of them brought a pistol to school. The two were caught when one student told a teacher that a boy had brought the 22-caliber gun to school and let another boy handle it.The gun wasn't loaded.The boys were charged with possessing a firearm on school property — a felony. They also were suspended from school for ten days.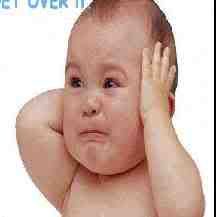 NOoooooooooooooooooooooooo
The Ca t