A prayer from a friend
Dear mouse,
Akala ko kaya ko. Tinanong ko ang aking kaibigan, bakit?
Ito ang ibinigay niya sa akin.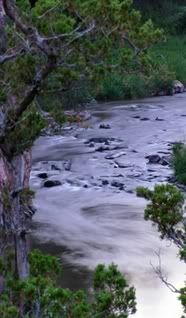 Along Life's Way
Lord, lead me to a quiet place,
And softly close the door,
So in this perfect solitude
I can learn to love You more,
I'll speak to You as would a child
Of my failures and triumphs each day.
I'll ask for Your forgiveness
For my errors along lfe's way,
To contemplate your love for me
And the sacrifice You've made
Fills me with assurance
That I should never be afraid,
My life is yours to lead, my Lord,
Let me listen to Your voice,
So when temptation comes my way,
I will make the perfect choice,
As I slowly leave our quiet place,
And start my busy day,
I know you will walk beside me,
Every step along the way.
(Shirley Hile Powell)
The Ca t