Why the Duchess of Cornwall?
Dear mouse,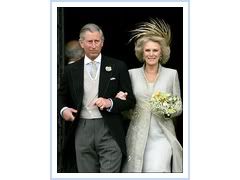 So much about trading off the crown for endless love.
Although I was not the romantic type, I sighed when I heard the story about King Edward VIII, the king of England in 1936 who abdicated the throne to marry an American divorcee Mrs. Wallis Simpson.
He must be truly in love to leave the hall of power and the luxurious lifestyle of a monarch.
But in all the years that he was away from the throne until he died, he maintained the same lifestyle with less burden of responsibility of leading a very powerful country.
So how did he subsist without doing anything.
He derived his income from the net surplus of the Duchy of Cornwall, an agricultural estate run on a commercial basis by the parliament.
The Duchy was meant to provide income for heir apparent independent of the State.
Now its Prince Charles who is the Heir Apparent. Even if he does not become the king, they will have a regular income from the duchy which averages about 7 million pounds a year. Not bad compared to the allowances to other dukes, princes and princesses which average to 300,000 pounds a year only.
The future queen shall not own the royal palaces, heirloom and other royal assets.
All of these belong to the Her Majesty as Sovereign and not as an individual.
The Ca t