Beauty Tips -Series - Lip Stain
Dear Mouse,
Disclaimer: The recipe for the natural lip treatment is authentic but the photos do not present the actual results.So you can try this beauty recipe at home.
I was already in my last year of college when I started using the beauty enhancer--make up.
It is not because I have the natural beauty but up to now I can swear that I still have pinkish lips even without the aid of the lip colors(nagnganga kasi).
kidding ...hehehe
For those who are clueless what "nganga" is...it is a vice and a pasttime of old folks chewing a concoction of lime and grounded beetle nut wrapped into a leaf they call "buyo". This gives a red coloring in the teeth and mouth.(yuck).
I am allergic to lipstick. My lips get swollen. I tried all brands, Clinique, Elizabeth Arden, Estee Lauder, Revlon, L'oreal and JAPANESE PAPER and I get the same result.
I won't mind if I will look like Angelina Jolie.
So instead of lipstick, I use lip stain which uses natural ingredients.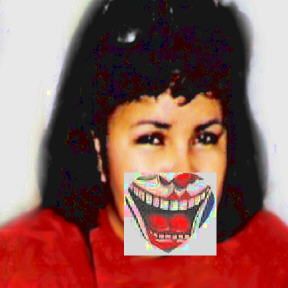 hair and make up by polo
Here it is:
Ingredients
2 tablespoon almond oil
1 tablespoon grated beeswax
1/8 teaspoon beet juice or beet-root powder
Mix together the oil and wax and heat gently to melt the wax.The mixture may be heated in the microwave on High for 1 to 2 minutes or on the stove top using a double boiler or water bath.

Add the beet juice or poweder and stir the mixture well.As the mixture cools, you may add more juice or powder until you hae the shade of color you desire.

Place in a clean container and apply to your lips with a clean finger or lip brush.
See the result.
The Ca t