Deep Sea Creatures after Tsunami
Dear Mouse,
Although the people who found and released the giant turtle that was stranded in Quezon declared that the poor thing just lost its way and had nothing to do with the tsunami that struck the Asian nations, I personally made a reservation.
Next came the news about the 22 pilot whales that beached temselves in Carolina, 17 of which died.
Then this news about giant squid.
NEWPORT BEACH, Calif. — Hundreds of giant squid are washing up on Orange County beaches, creating a scene more akin to "20,000 Leagues Under the Sea" than "The O.C."
Just a few days ago, a big whale was found in a beach in the Philippines.
Today, I received an e-mail from a brother with picture attachments of these sea creatures.
As everyone knows, the tsunami in Southeast Asia was devastating both in the loss of life and economically to the region. However now that the clean up is underway in the region, deep sea creatures that live too deep to be studied are being found scattered throughout the wreckage. These creatures were washed up on shore when the waves hit.

Amazing what lives so far below the surface isn't it?
See some of them.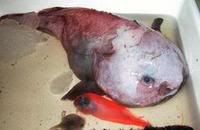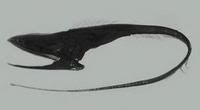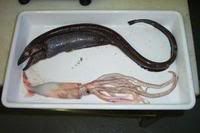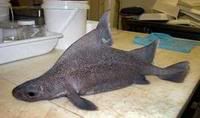 The Ca t