Donald Trump and his bad hair dayforever
Dear Mouse,
Remember Dolphy and his combover before he stumbled on the miracle of hair transplant ?
It is expensive to have one's scalp planted with hair follicles. My former officemate was spending US$300 a month until his bald forehead was covered with thick and healthy hair.
Donald Trump can afford very well to say goodbye to his ughhhh ugly,ugly hair combed toward the forehead, swirl to the right or left and swept to the back again but he was confident that hair does not matter much to ensnare wife number three.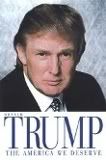 What about the folks who do not have bulging pockets?
I heard from guy thing gossips of male friends that Dolphy's secret was bulging front empty pocket.
(erase,erase,erase...my site is unrated).
Donald Trumps' bulges come from his billions. No lady could afford to refuse his proposition for marriage, bad hair or not, prenup or not.
Guys whose foreheads are starting to shine and the heads are showing more skin than hair, here are the beauty tips for hair care.
The hair products have specific functions that keep the hair looking healthy and shiny.
Shampoo cleans the scalp and loosens the dirt.
Conditioner prevents the hair from drying out and becoming too brittle that lead to breakage.
Rinse cleans the hair thoroughly.
Tips in washing hair
Pour the shampoo in your hand and not in your scalp.
Use a small amount only and repeat the process.
Massage into the scalp to remove all dirt.
Dry the hair gently by blotting instead of rubbing the hair with towel.
Use wide-toothed hair for wet hair.
Commercial shampoos are made from water and detergent. Yep, you read it right. Detergent as in sabong panlaba. Oils are added for shiny effect and fragrance for the smell. Salt makes it thick and pearlized while acid is added in order to make the solutions mixed together.
HOW DO I KNOW?
Beauty care products were the products that we produced and sold as part of our major project in our entrepreneurial class.
Here are shampoo formulas that are inexpensive and have more natural ingredients.
Simple Simon Shampoo
Ingredients
1/4 cup water
1/4 cup liquid soap specifically one for sensitive skin
1/2 teaspoon light vegetable oil
Mix together and pour into an empty shampoo bottle.
To make the mixture thick, add 1/4 cup of borax powder and 1/2 cup glycerine.
Our chefs/bloggers can make egg shampoo by omitting one egg from their food recipe that requires eggs.
Humpty Dumpty Shampoo
Here is the formula for Eggo Shampoo.
Mix one raw egg with the simple simon shampoo as discussed above.
Tanggero(Drinking Buddy) Shampoo
Our tanggeros (drinking buddies)can supply us with a stale beer or uncold beer for our shampoo that gives body to the hair.
Beer used to be a favorite of the beauty counsellors to make the hair firm ala Imelda Marcos hairdo.
Ingredients
One cup beer
One cup of Simple simon Shampoo
Boil the beer in a saucepan until it is reduced to half the cup.Mix it with the simple simon shampoo and stir well.
Rinse very well after using or else they might think that you have just been to a beer house.mwehehehe.
Dehins Goli Shampoo
Those who are afraid of water or are too sick to take a bath, here are dry shampoos to clean the hair and make it smell good.
Bibingka Dry shampoo
I labeled it such because of the ingredients, namely; 1/2 cup rice flour; 1 teaspoon baking soda and 1 tablespoon borax.
Mix the ingredients together. Then massage the powder into the scalp and hair. Let it stay for fifteen minutes before vigorously brushing the powder out.
Caution:Don't go near an oven. You might become bibingka. mewejjjee
Aside from rice flour, you can also use cornmeal and salt.
Here is the result of using the dry shampoo.
Parang Donald Trump din ang dating.
The Ca t