The Merbaby
Dear mouse,
If you have been watching Korina Sanchez' Rated K, you would have seen the siyokoy (merman) whose operation to make him more human-like was bankrolled by some charitable organizations thru the program.
This photo was e-mailed to the group by polo.
At first, I thought it was a hoax. This latest news however made me sigh a relief. It is depressing to think that some people ended up in carnival's freak show because of their abnormalities.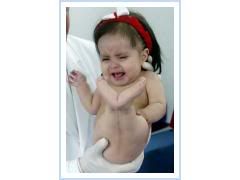 LIMA, PERU: Peruvian surgeons have performed a preliminary operation to separate the fused legs of a 9-month-old girl known as the 'baby mermaid' because of her rare birth defect, her doctor said on Friday
.
The Ca t