Survivors all
Dear Mouse,
The killer tsunami claimed thousands of lives last Dec. 26.
In every disaster like this, there are stories that make people wonder in disbelief.
This is the Vailankanni Shrine Basilica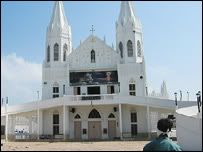 According to the legend, it was built by the Portuguese after a group of shipwrecked sailors were rescued from the sea and brought there. This is the only structure unscathed in a landscape of death and devastation.
As I have mentioned in my blog, fishermen have ways to know if there is an impending disaster in the ocean.
The two fishermen in these pictures noticed the unusual rise in the water level as well as the uncanny noise before the tsunami struck on that fateful day.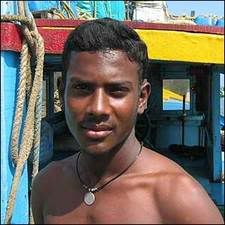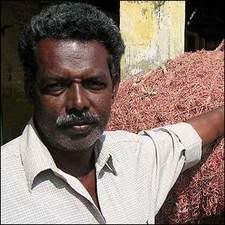 But there those who were lucky not because they were warned. The angel of death must just have missed them.
One 13-year-old girl survived after spending just clinging to a wooden door in the Indian Ocean after being swept from an Indian air force base on the remote Car Nicobar island. Locals found Meghna Rajshekhar walking along a beach in a daze after she had drifted for 48 hours in water teeming with snakes and turtles.
Six-year-old Yeh Chia-ni from Taiwan, clung to a coconut tree for more than 20 hours before she was rescued.
A four-year-old boy in southern Thailand spent two days on a tree-top without food or water.
All news via clickmomukhamo.
The Ca t