The Case of the Missing Ca t and Chicken
Dear Mouse,
Hunger overcame her. She has not eaten her dinner the previous night. She was shaky and weak- kneed. Yesterday was her first time to enjoy the sunshine after months of hiatus. She went to her favorite hair stylist to get the needed hair cut to make her feel like a new person.
She raided the refrigerator and without bothering to make a sandwich, she made a bite of this and that and she concluded the late breakfast by washing it down with a glass of half and half milk.
She glanced at the wall clock. There was enough time for whatever she decided to do this morning. She could do it, she assured herself.
She stripped out of the flannel pajamas and stepped in the bath tub for a quick shower. The water was wonderfully hot. She worked up a heavy lather with the liguid soap until the bathroom was laden with clouds of steam with floral scent.
From her walk-in closet, she chose the black turtle knit top and a purple leg-hugging pants.
It felt good when she topped it with her snake skin jacket.
The train was not crowded. This was her first to take the train and she wasted 15 minutes of her time waiting in a wrong platform.
She could have herself brought to her destination but the thought that this was an adventure of travelling alone in a public transport was revitalizing.
She congratulated herself when she exited to the right gate.No precious minutes wasted. She took a look at the arrivals information. The plane has landed 20 minutes ago.
All she has to do is to wait.
She peeked at her purse and felt the metallic cover of the gadget that she refused to use for months.
I will take them by surprise that even the other passengers would not know what's going on, she told herself in whispers.
The targeted duo emerged from the exit. She hastily moved in order to walk behind the woman.
With a soft voice, she warned the lady not to scream as she put her hands on her back.
She saw the terror in her face. Although surprised, the man with her did not show panic.
For that terrible moment,the couple thought that they were going to be made as a hostage by a deranged terrorist.
Moments passed and a loud shout was heard that reverberated in the hall.
CATHY walang hiya ka, tinakot mo kami.
aieiaieieieieieieieieeeee
After renting a car, the couple went calmly with the kidnapper and over a plate of chichen chowmien with a missing chicken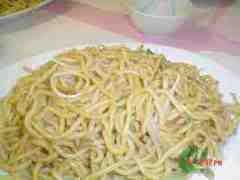 and spareribs without ribs, they started talking about the berks.

Here is the picture of kidnapper and the kidnapped couple.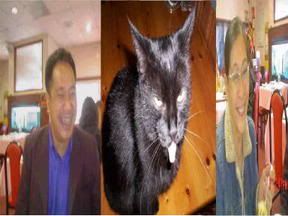 The Ca t