Chopsticks- Challenged ?
Dear Mouse,
Today is the Chinese New Year.
Kung Hei Fat Choi
Despite the 1001 times that I have dined in Chinese restaurants, I cannot brag that I have mastered the use of chopsticks. Yes, this Ca t is chopsticks-challenged.
So I tried to get some tips on how to use the chopsticks. (Note: I am left handed, so the following illustrations are for me and the leftists errmm the lefties).
Use the the index finger, the middle finger, and the thumb to hold the upper chopstick.

The lower chopstick should be placed between the bottom of the thumb and the tip of the ring finger. (don't mind if you don't have a ring. hehehe)

If you cannot get it yet, don't panic while you are waiting for the spoons and sporks that you requested. Take a deep breath, hold the chopsticks with five fingers (holding the chopsticks with five fingers is a bad table manner for Japanese, isn't it Sachiko ?) and make tusok of the meat,fish or make sabit the veggie sa chopsticks.

Next time, bring your own special chopsticks like this.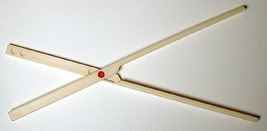 Me? I have other uses for chopsticks.
Talking of chopticks, I must have misplaced mine. Can't find them.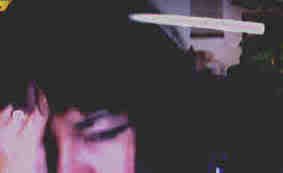 The Ca t