Are bloggers journalists?
Dear mouse,
Hmmm, I wonder what other bloggers may think about this news.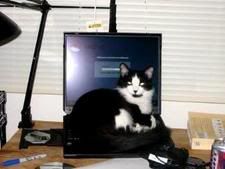 Tue Mar 8, 8:14 AM ET
By Jessi Hempel
A California judge issued a preliminary ruling on Mar. 3 that three bloggers who published leaked information about an unreleased Apple (NasdaqNM:AAPL - News) product must divulge their confidential sources. If the ruling holds, it will set a precedent certain to reverberate through the blogosphere because this means under the law bloggers aren't considered journalists.

To crack down on internal leaks, Apple has taken legal action against three Web logs: PowerPage, Apple Insider, and ThinkSecret. The sites published information about an unreleased product, code-named Asteroid, that Apple considered a trade secret. According to court papers, the company says the people who run these sites aren't "legitimate members of the press," and therefore it has the right to subpoena information that will reveal which Apple employees are violating their confidentiality agreements. In most cases, journalists are protected under the First Amendment and don't have to reveal their sources. "BIZARRE AND DANGEROUS STANDARD"? The civil rights group Electronic Frontier F oundation, which represents two of the three sites under fire, says being able to ensure sources' confidentiality is critical to any journalist's ability to acquire information -- and that includes Web diarists, aka bloggers.
picofcatfrom mycathatesyou hosted by photobucket.
The Ca t