Batu-bato/ baril sa Langit
Dear mouse,
The problem with me is even when I am sick, I am still up and won't stay in bed as advised. So I always suffer they call "relapse".
Between coughs and sneezings, let me give you the pics forwarded to me by my brother. Texts are mine.
Bato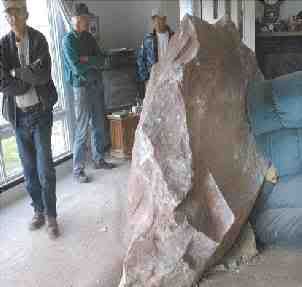 Which do you think sounds funny ?
Caption 1. The Old man: Sino man ang nagsabing batu-bato sa langit,tamaan huwag magalit ay magtago na.
Caption 2. The old man: Palagay ko yong kapitbahay naming batang malikot ang may gawa nito. Sabi ng hintuan na ang pagtitirador.
Caption 3: The old man: Laki naming panghilod ito.
Caption 4. The old man: Nasaan kaya yong asawa ko?
Baril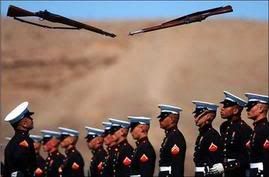 Baril 1: Sumuko ka na.
Baril 2: Ikaw ang sumuko.
Commandant: Hoy huminto kayong dalawa diyan. Baba.
The Ca t