Humor-don't leave the house without it
Dear mouse,
Sabihin na ninyong mayabang pero this brother of mine is the brainiest in the family. He was in the the top ten who made it to the Philippine Science High School among the 40,000 hopefuls and was a scholar at the UP Diliman when he was made to choose between going abroad and finishing his course.
Kung ako ang pinakabobo, siya ang pinakamatalino. Ito ang tinatawag na bloggadocio.
Pero we have one thing in common. Humor.
Pictures he took in Italy.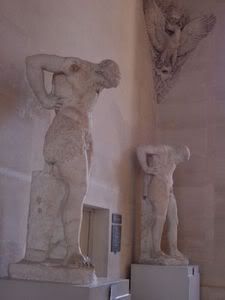 Men in Contemplation 1
What are these men thinking about ?
See the next picture.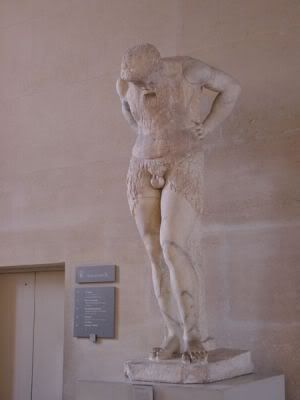 Men in Contemplation 2
Don't know, go back to the previous picture.
The Ca t : Ang may marumi ang pag-iisip ay hindi nakukuha ang humor. hekhekhek
The Ca t